For us, providing what we believe to be the best sourced produce is the backbone of The Oxford Blue. Surrounded by the Crown Estate we are very privileged to have the opportunity to use her majesty's game in our dishes. Wild animals graze in the surrounding area, which is literally on our doorstep!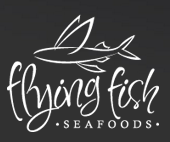 Flying Fish Seafoods have some of the richest and most varied fish and shellfish stocks in the UK, if not the world.
Day after day, night after night, week after week, they use their specialist local knowledge, skill and hard graft to bring us beautiful fish from the ship to the pub in 48 hours, or less.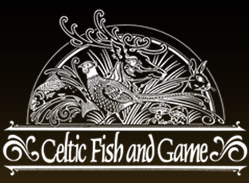 With years of experience coupled with a prime location, Celtic Fish & Game are a family run business in a unique position to offer you the finest collection of foods.
We are perfectly located to take advantage of the thirty to forty species landed into our local ports Newlyn, Looe, Plymouth and St. Ives. We attend the auctions daily to offer our customers the freshest fish at the best possible prices.
The fish landed via the Newlyn and Plymouth Markets is landed within quota restrictions. Ensuring the fish we supply is sustainable is very important, therefore by using the local markets we can guarantee this. The fish is bought and sold by vessel therefore each fish we sell can be traced to the boat which caught it.
Sourcing as locally as possible is very important to us. In addition to the fish and game there is a wealth of local produce available. We buy local shellfish, meat, cheese and chutneys.
Fruit, Vegetables & Herbs