Hello friends old and new of The Oxford Blue.
Another busy month!
---
We've launched our new set menu for lunch!
Starters
Pork Pie
Scotch Egg
Gazpacho
Main Course
Windsor Great Park Rabbit
Hake
Spelt Risotto
To Finish
Cheese
Custard Tart
Sticky Toffee Pudding
2 Course Lunch £25 or 3 Course Lunch £30
Available Wednesday to Saturday
---
Our latest new dish making it's debut:
Steven has now added seasonal Spring Lamb, fresh from Windsor Great Park.
Spring Lamb Shoulder, Mint Dauphinoise and French Style Peas.
---
This year's GQ Awards- shortlisted us for both 'Best Pub' and 'Best Front of House'!
Steven, Dan, Margriet and Ami attended the GQ Awards held at The Rosewood Hotel, London.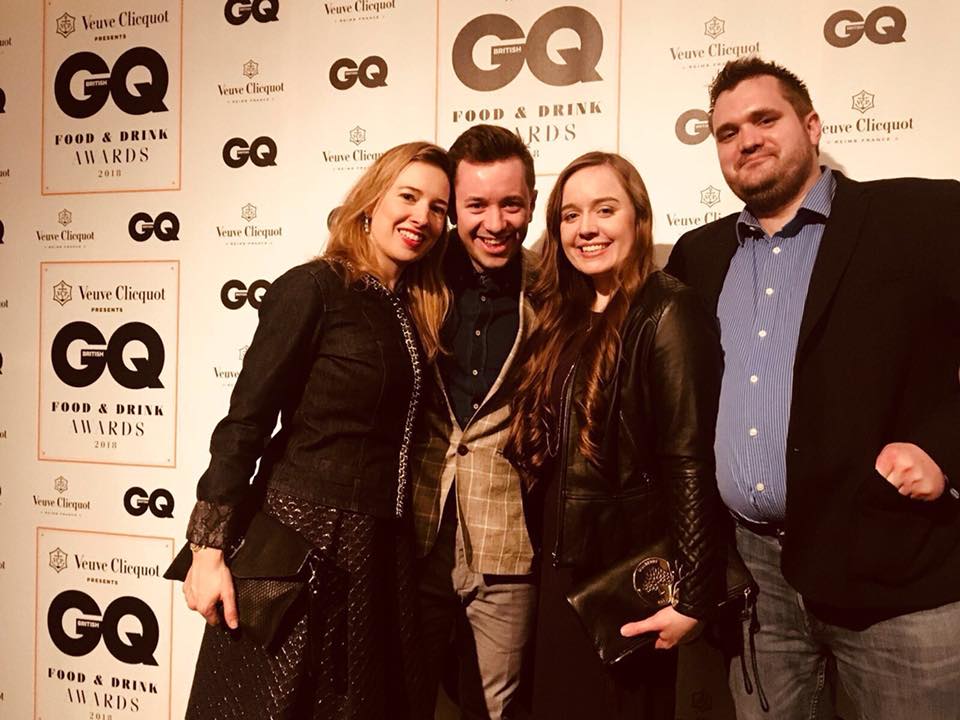 ---
The Morning Advertiser published an interview they held with Steven, Dan, Margriet and Ami
Click here to read the article in The Morning Advertiser
---
Coming up in May:
We're going to be helping you celebrate the upcoming Royal Wedding – keep an eye on our newsletter and social media posts for something special.