Hello friends old and new of The Oxford Blue.
April was a busy month at The Oxford Blue.
European Award
Being awarded the accolade of a place in the Top 100+ 2019 European Gourmet Casual Restaurants was an unexpected, but delightful, surprise.
Ranked number 32 in the UK, and 116 in Europe – it's wonderful to know that our stunning food has been recognized internationally too. View the full list here.
Menu Additions
Following the launch of our new Spring menu last month, additional new dishes were added to our seasonally inspired menu.
These included Asparagus tartlet starter with poached pheasant egg and white asparagus velouté, and Vanilla Custard Tart dessert with Gariguette strawberries and strawberry sorbet. Delicious!!.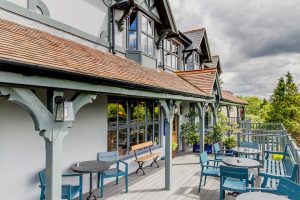 Outdoor Terrace
After several spring showers, interspersed with the occasional hail and snow, the month ended with a wave of sunshine.
What perfect timing for us to prepare the terrace ready for it opening on 1st May!