Hello friends old and new of The Oxford Blue.
We're voted into the Top Ten this month.
OpenTable Top 100 UK
The team were thrilled to receive an OpenTable Top 100 UK restaurant accolade.
Not only did we appear in the top 100, but we were even more delighted to actually be placed 9th, making the Top 10 from over 6,000 restaurants across the UK!!
The award meant a huge amount to all of us because it was a result of the reviews that our wonderful customers had submitted.
Thank you again for your tremendous ongoing support, and you can read the OpenTable press release here.
Christmas
It goes without saying that the run up to Christmas was a very busy time for everyone.
It was fantastic to see guests enjoying the special menu, and we are already planning ahead for next Christmas!!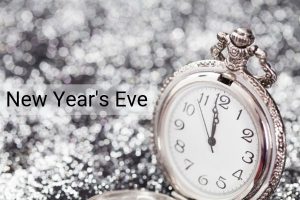 New Year's Eve
We opened our doors on New Year's Eve to welcome guests who had booked for our special evening celebrations.
Much food and drink was enjoyed by all – and it's a good job we were closed the next day so everyone could rest and recover!